Spin247 Casino Review
Although Spin247 may be a fresh addition to the South African online gaming scene, the team steering the platform boasts over two decades of industry expertise, ensuring a well-versed approach.
Behind Spin247 stands Fairdos Online Services Limited, an online gaming entity headquartered in Achilleos, Curacao, a renowned hub within the industry. Given its Curacao origins, it's unsurprising that Spin247 operates under the aegis of the Curacao Gaming Commission's licensing and regulation.
Featuring a distinctive array of games that stand out from the crowd, a sleek and modern design, and an enticing welcome bonus, it's clear why Spin247 is swiftly gaining popularity among South African players. Delve into our comprehensive Spin247 review to embark on a journey through a realm of slot games adorned with jackpot rewards, ZAR payment options, and much more. Take the plunge and register now to seize a generous bonus opportunity!
Casino Snapshots
Spin247 immediately captivates players with its lavish and opulent aesthetic. The combination of vibrant gold against a deep black backdrop evokes the exclusivity of VIP clubs portrayed in movies. The sumptuous design is consistent throughout the entire website, creating a sense of anticipation and luxury upon arrival at Spin247. However, as we delved deeper, we recognized that the excitement was somewhat superficial.
In comparison to other major players that have embraced the South African and global online gaming community, Spin247 stands as a more compact online and mobile casino. Yet, this diminutive size can offer a unique appeal to players who might feel overwhelmed by the vast sea of options available online. For those seeking a refined selection of casino games, Spin247 presents an attractive alternative. The website's modest scope contributes to a more streamlined and user-friendly experience, making navigation effortless. The elegance of the design extends to both its appearance and functionality, with clearly marked tabs guiding players to their desired gaming lobbies.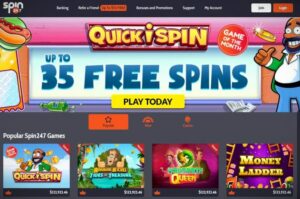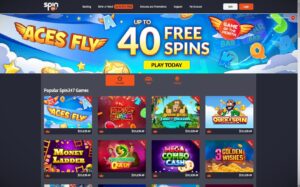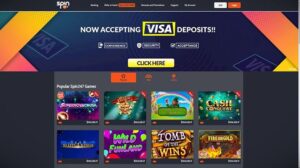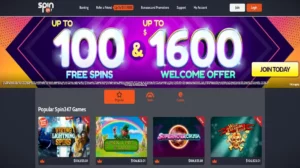 Games Offered at Spin247 Casino
Spin247 welcomes South African players with a diverse selection of online casino games. While traditional favorites like roulette and blackjack are available, the casino's primary focus is on its wide array of slot games.
One standout feature is the availability of demo mode for Spin247's slots. Combined with the site's no deposit bonus, this allows players to explore and test the platform without any financial commitment. With the multitude of online casinos in South Africa, Spin247 aims to entice users to become long-term players by offering this free trial option.
Among the exciting offerings are slots with multiple progressive jackpots. In these games, slots are linked together, contributing to a shared prize pool. This pooling of resources significantly enhances the potential winnings, allowing players to aim for life-changing jackpots.
While the casino offers classic table games like roulette and blackjack, the variety of table games and the absence of video poker are areas where Spin247 falls short compared to some other South African casinos. Furthermore, the absence of a live casino experience is noticeable, as live dealer games offer an immersive environment akin to visiting a physical casino. Despite these limitations, Spin247 strives to create an appealing gaming platform for South African players.
Cashier
Like other reputable online casinos in South Africa, Spin247 offers a variety of deposit and withdrawal options for its players. The inclusion of ZAR (South African Rand) payments is particularly advantageous for South African players.
Spin247 Casino provides a diverse range of payment methods to cater to the preferences of its South African players. Options include MasterCard, Visa, Skrill, EasyEFT, iDebit, Western Union, and even Bitcoin. Whether you favor traditional banking methods, e-wallets, or cryptocurrency, Spin247 Casino aims to accommodate your needs.
It's important to note that each deposit method at Spin247 Casino comes with its own individual 1x wagering requirement. This means that players who sign up and deposit an amount, such as R100, must wager that amount once before being able to withdraw any associated winnings from that deposit.
This flexible payment system, combined with the inclusion of ZAR and a variety of payment options, adds to the convenience and appeal of playing on the Spin247 platform for South African players.
When it comes to withdrawals, Spin247 assures its players that all withdrawal requests will undergo review by the online casino's banking team within a single working day. It's worth noting that occasionally, additional identity verification checks might be necessary as part of Spin247's verification process. If such checks are required, Spin247 users are advised to upload a copy of their identification via the casino's website before their withdrawal request can be processed.
This extra step in the withdrawal process is designed to ensure the security and integrity of the transactions and to comply with regulatory standards. While it might slightly delay the withdrawal process, it ultimately adds an extra layer of protection for players and their funds.
As with any online casino, it's a good practice for players to familiarize themselves with the specific withdrawal procedures and requirements of the platform they're using. This way, they can ensure a smooth and hassle-free withdrawal experience when the time comes.
Bonuses and Promotions at Spin247 Casino
New players who have recently signed up for an account at Spin247 Casino are in for a treat, as the casino offers an enticing welcome bonus that spans your initial five deposits.
Across these five deposits, you have the opportunity to earn an impressive total of up to R15,000 in bonus funds. But that's not all – Spin247 Casino sweetens the deal by also providing you with 100 free spins. These free spins are distributed at a rate of ten free spins per day for ten consecutive days, starting from the day of your initial deposit.
This generous welcome package aims to give new players a strong starting advantage and a chance to explore the casino's offerings while potentially boosting their initial bankroll. Keep in mind that bonus terms and conditions typically apply, including wagering requirements, game contributions, and other specifics that govern how you can use and withdraw the bonus funds and free spins. It's always recommended to read and understand the terms associated with any casino promotion before claiming it.
This section of the Spin247 Casino review delves into the breakdown of the available bonuses. Our recommendations are reserved for online casinos with top-tier promotions, and we believe Spin247 Casino lives up to this standard.
Spin247 Casino consistently runs multiple promotions simultaneously. To stay well-informed about the latest offers, it's advisable to regularly visit the casino's dedicated promotions section. Here are some of the typical promotions you can expect to find:
Game of the Month Bonus: Spin247 Casino often presents a "Game of the Month" promotion, offering either free spins or a no-deposit bonus on a specific slot game.
Deposit Bonus: Regular deposit bonus offers are a staple at Spin247 Casino for South African players. Additionally, there might be a deposit bonus promotion linked to the welcome bonus, where Spin247 matches your initial deposits with bonus funds.
Refer a Friend Bonus: If you know someone who would enjoy the unique online slots at Spin247, the casino rewards you for referring them to the platform.
Loyalty Rewards: For players who frequently engage with Spin247's online games, the casino's team reaches out via email with weekly rewards. These rewards often include bonus codes, free spins, and cashback offers.
These promotions are designed to enhance players' experiences, boost their gaming activities, and provide additional value. As always, it's crucial to familiarize yourself with the terms and conditions associated with each promotion to make the most of them while playing responsibly.
Spin247 Mobile Casino
While many online casino platforms have opted for mobile casino apps, Spin247 has chosen to focus on creating a high-quality mobile casino website. Rather than providing a separate app, the operator has dedicated significant effort to ensuring a seamless and optimized mobile gaming experience.
All games available on Spin247, including slots, roulette, and blackjack, have been fully optimized for mobile play. This means that they should function just as effectively on smaller screens such as smartphones and tablet computers as they do on traditional desktop PCs. This approach allows players to access their favorite games on the go without the need to download and install an additional app.
The emphasis on a well-designed mobile website showcases Spin247's commitment to providing a user-friendly and versatile gaming platform for its players, whether they're playing from their desktop or their mobile devices.
Conclusion 
Spin247 is a casino that should be on the radar of South African slot enthusiasts in search of fresh gaming experiences. While our review team did note the absence of traditional casino table games as a drawback, the inclusion of a decent selection of live dealer options helps offset this gap. Furthermore, the casino's exclusive game offerings add a unique flavor to the gaming experience.
The standout feature of Spin247 remains its attractive range of casino bonuses. With these enticing promotions, the verdict is clear: If you're looking for a new online casino adventure, signing up with Spin247 is a wise choice. By claiming their impressive welcome bonus, you can kickstart your gaming journey and start spinning those reels with excitement!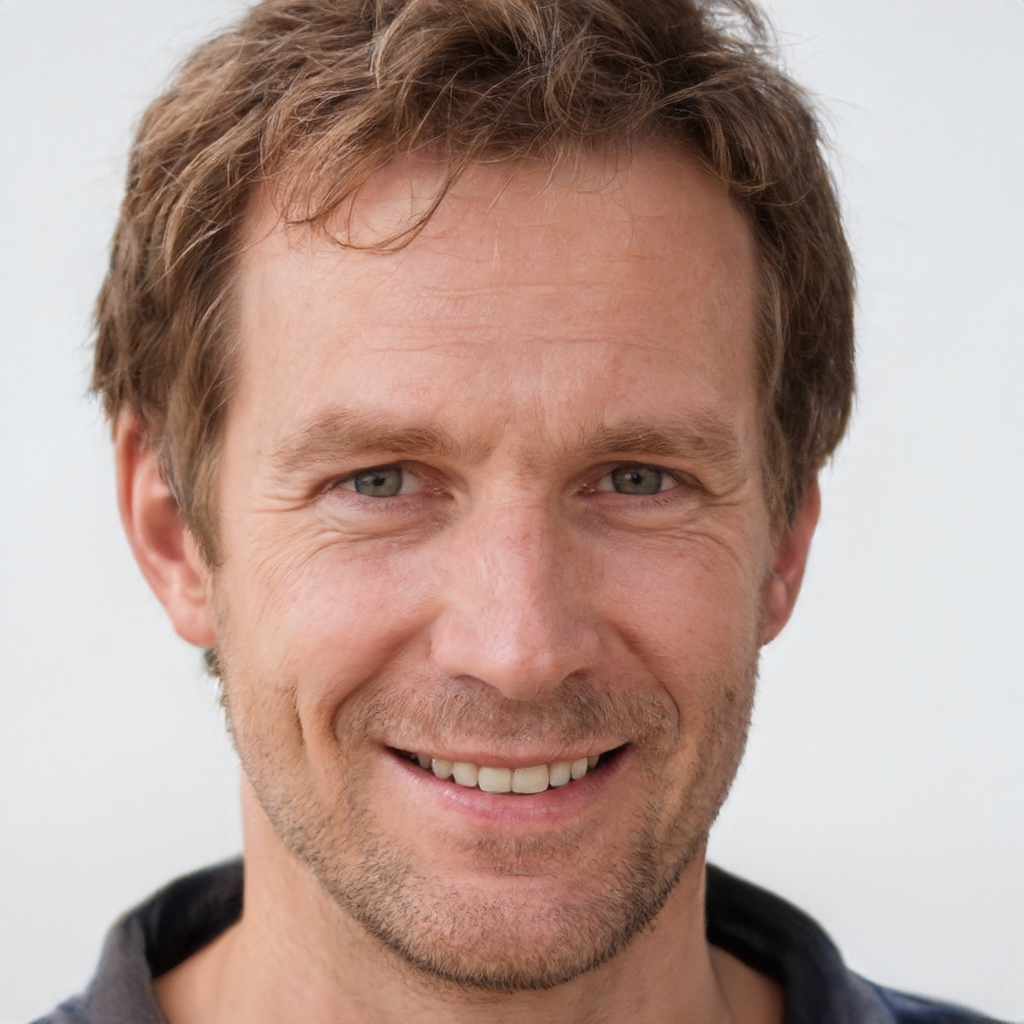 David Johnson has established himself as a trusted authority in the industry. With his extensive qualifications, wealth of experience, and passion for all things casino-related, he brings a wealth of knowledge and expertise to the table.